3 Reasons to Stay in Tanzania: Beach Accommodation in and Around Dar Es Salaam.
Anybody who comes to Tanzania knows that the country has some awe inspiring feats of nature. If they haven't witnessed an elephant in the wild or swam around the reefs inhabited with thousands of fish, they at least know its there.
What isn't advertised are some amazing places you can go outwith the Serengeti or Zanzibar- Dar Es Salaam beach accommodation is brilliant in and around Dar Es Salaam. I therefore take on the mantle to give anyone reading this, looking to travel to Tanzania, great ideas for a day, weekend or month by the beach. We think that Pachikonjo ranks top but all three have very different selling points; if you think Pachikonjo has what you're looking for click here to get in touch.
All of these reviews are based on my experiences, and in my opinion, examples of great beach accommodation that you must at least spend a night in during your stay in Tanzania.
1. Beach, Bandas, Boats and a Bar
My first pick for Tanzania is a beach resort just south of Tanga (on the road south to Pangani accessible by Bus or Taxi) called Peponi Beach Resort. I must say that for us getting there was more or less a nightmare; maybe I'm being dramatic but it sucked. We were sat on a bus from Dar Es Salaam for six hours- although the views were nice we were crammed in like deck chairs listening to Swahili comedy films, three times louder than The Rolling Stones. Sleeping was out of the question. When Tanga finally arrived we got on a Daladala towards the resort- If it wasn't bad enough getting there we sat sweltering, on filthy seats, crammed under our heavy bags for an hour and a half. The roads are bad in Tanzania but this was something else- we felt every pebble and stone. The reason for telling this isn't to put you off going; it is simply for this reason coming… When we arrived, hot, sore and stroppy we were shown our Banda all of our worries disappeared. It was amazing. The sea was warm and clean, sand soft underfoot and the pool perfectly situated near the beach bar.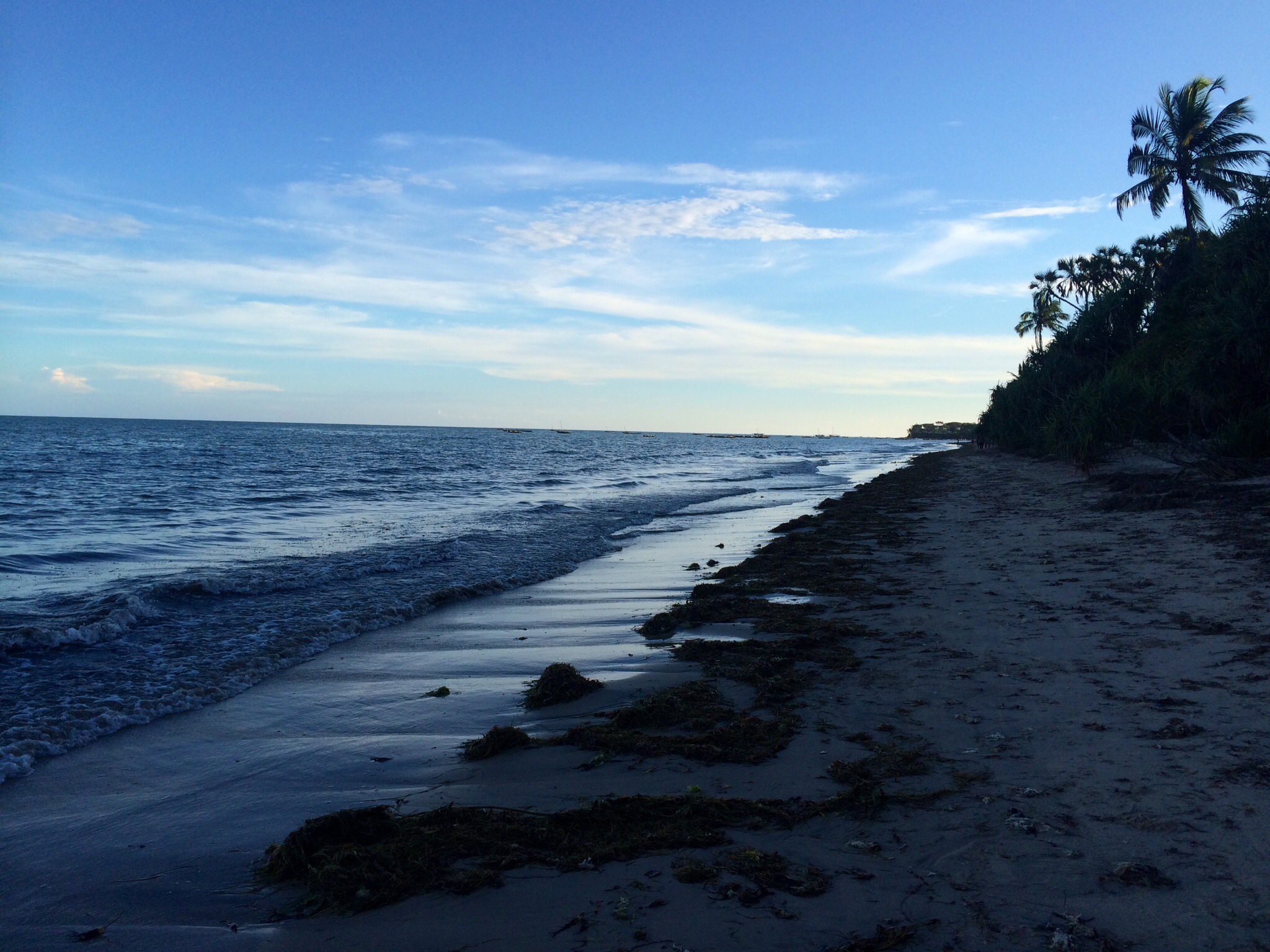 If you're thinking it was just good because the ride was so bad- I can tell you now- it wasn't. We enjoyed walking along the beaches, sleeping tightly on our huge comfy bed and the facilities and other local venues in the local area (The Capricorn Deli next door). Myself and my companion loved it there for the whole of our stay. A stand out moment was the day we joined the crew of the resident Dhow, Peppi, to snorkel in the reefs just off shore and have a picnic on the desert island that only appears a couple of hours a day. It was fantastic- the crew were extremely accommodating, polite and showed us the best places to go. Well worth the trip out to Tanga to get to Pepponi- maybe save a little and get a taxi and avoid the bus though.
 
2. Culture and Relaxation In Bagamoyo's, Firefly.
My second pick is somewhere I was taken as a surprise by the companion I keep mentioning (we have a Bonnie and Clyde thing going). It was my first time in Tanzania and it was planned as a get away out of the city for the weekend and mainly to learn a little bit more about the local history and culture. Our time at firefly was probably one of the most romantic get away that we had ever been to as it was properly beautiful and chilled out during the day, and majestically lighted at night with good music adding to the atmosphere and a bar. The lodge, itself isn't necessarily beach accommodation to the letter of the word, but it sits just beside the fish market and a short walk away from some of the private beaches; to be honest though, it didn't have to be right on the beach. Firefly has a pool and chilling area which is perfectly shaded by palm leaves and vines like a tropical palace. Glass of red in hand that is all you need! Perfect to spend time with your loved one.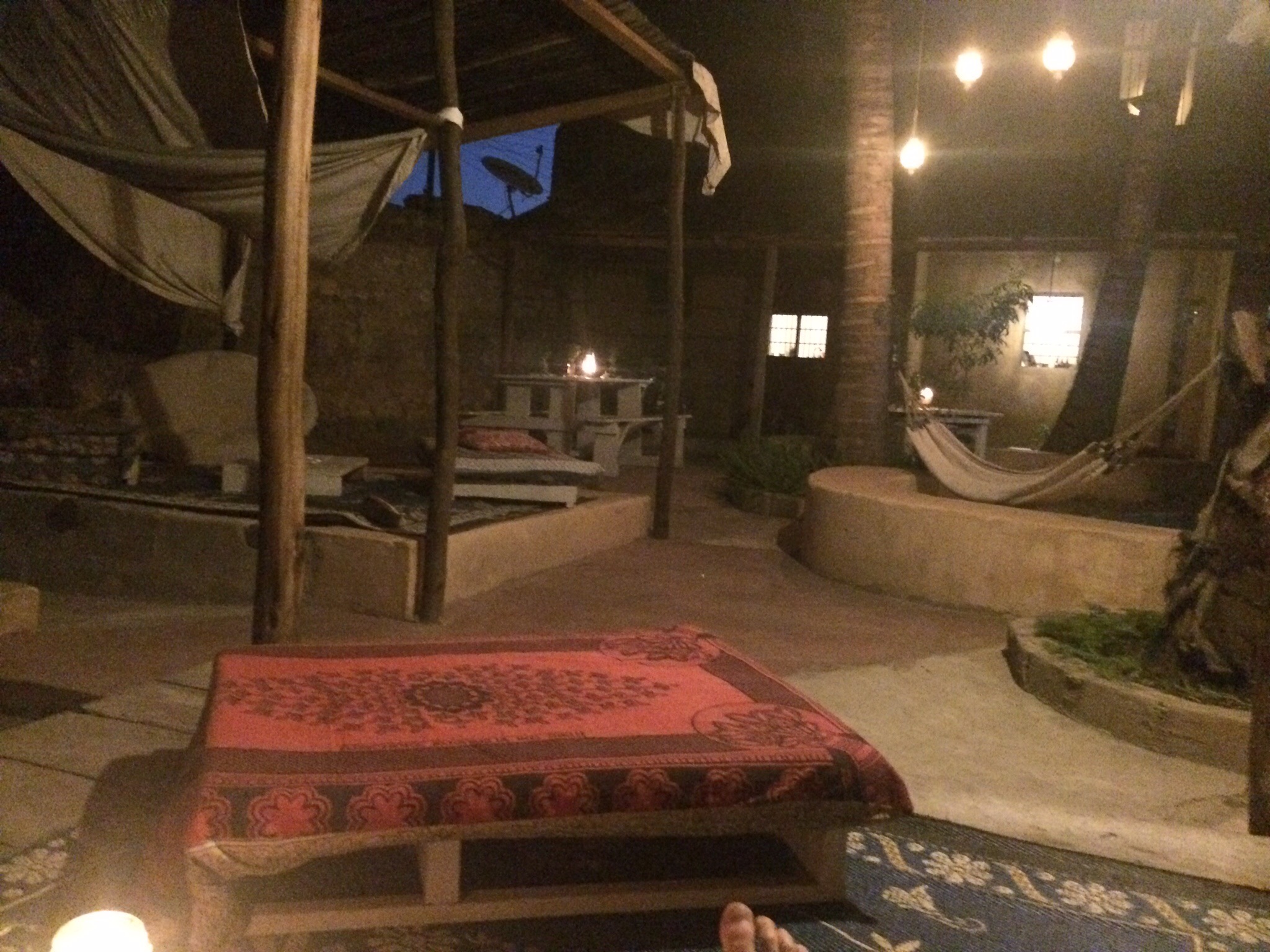 Bagomoyo itself, is currently a small place. Although, there are plans to make it one of the biggest ports in Tanzania, it currently has a rich culture and historical foundation. Just north of where firefly lays is where the first christian missionaries landed in East Africa and spread the faith to almost the whole east of the African continent. Bagomoyo was also a major link in the transport of slaves during the slave trade. The town has lots of different museums and points of interest that have been highly important and influential to the development of east Africa as we know it today… not to mention a crocodile farm… apparently… somewhere. I wont go too much into detail because you can get yourself to firefly and see for yourself.
  
3. Slip away to Slipway.
Now, Slipway in Dar Es Salaam is beach accommodation with a twist… One twist being that I haven't actually spent a night in the hotel but I plan to avert your attention Away from the hotel side of things. Slipway, for some of the better off Tanzanians, is a great hang out spot. It is essentially a plaza with boutique shops, gallato, fancy restaurants and a pier of sorts. It is a self contained holiday resort by the sea smack bang in the middle of the city. Even if you are not staying in the hotel it is worth, for at least an afternoon, to venture into the art shops, book store, chocolate shop, book a sunset cruise and then spoil yourself with a sit down meal in front of the sea. There is even a supermarket and a bank…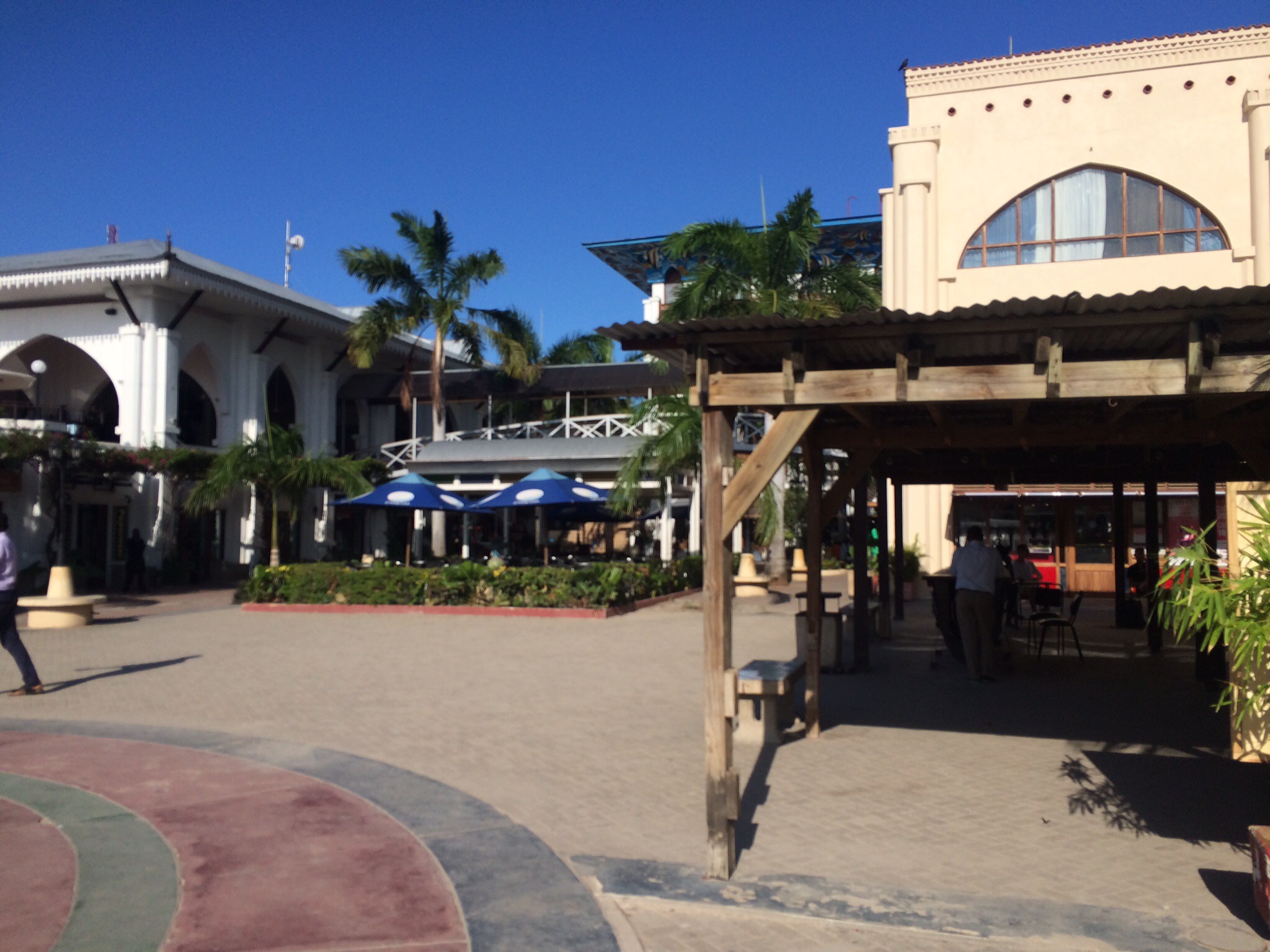 For what it's worth: I'm a lover of the beach when it's quiet, blue crystal clear water that I can wade in for miles but on the odd occasion it's good to mix it up a bit. It may be the case that you couldn't describe Slipways as having a 'beach', or that it isn't really what you were looking for when you started reading about beach accommodation, but I have my reasons. Mainly, a sunset dinner- the other two are east facing beaches that, while get spectacular sunrises, don't have the wonder of a sunset brightened by a couple of drinks and a munch with your friends, family or a loved one. 9 times out of ten, you will find me there simply for the sunset and good food- it's just good for the soul and a perfect ending to the perfect trip to Tanzania.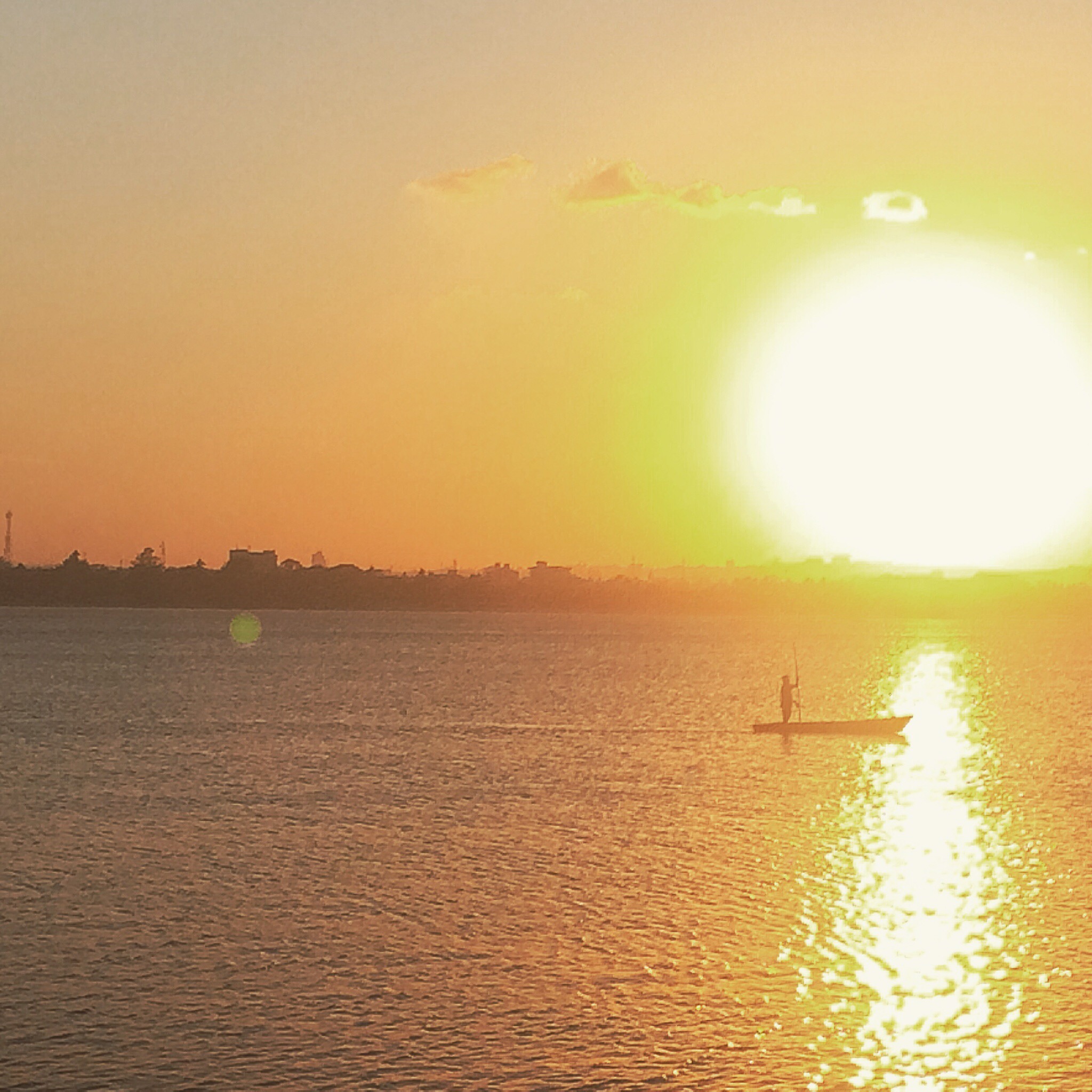 Don't forget!
Pachikonjo the place we choose every time- It's is the perfect beach house for any occasion. Tanzania offers a variety of fantastic accommodation but we want you to come and decide; we are pretty confident where you will choose for that perfect city get away!
If you're interested in seeing what the beach accommodation that we offer at Pachikonjo Beach Resort is like have a look at our rooms or get in touch! If you want to read more of our work follow the link bellow!