Is Dar Es Salaam better with Uber Tanzania?
Uber has come under some fire recently, most notably in London where it has lost its licence to trade. There are so many arguments for and against the company, so this discussion about Uber in Tanzania is more important than ever with its launch in Dar Es Salaam last year. Dar Es Salaam has recently seen a ban on bajaj drivers in the city centre and a role out of the brand new city buses. These have all been in the effort to calm traffic and to avoid some criminality so with the launch of Uber Tanzania in Dar Es Salaam could this be a godsend?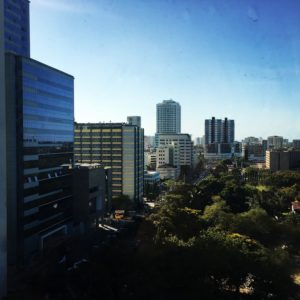 Uber Tanzania- What is it?
If you haven't heard of Uber, you may want to get out from under your rock. Uber caused a storm when it was first opened to customers as it was the very first mobile phone app based taxi service. Anyone can pick you up and taxi you in their personal car. Payment can be controlled through the app via your bank card so there is no real need to be carrying cash about with you. The whole premise of Uber is to be a real-time interactive taxi service.
I, myself, have only recently had the privilege of using Uber Tanzania. I could view how close my driver was to me, track them as they drove to pick me up while viewing their picture, car make, model and registration plate number- I knew who was going to be delivering me to my front door. The drivers are based on ratings by the customer- so if your driver is late, rude, drives like a race car driver or even plays the wrong song, it's easy to have your say directly to the driver and the company. Uber Tanzania was very easy, quick and it wasn't that expensive.
Issues with Uber have been in the world media quite a lot recently. A string of sexual assaults, criminal behaviour and irresponsible drivers sparked calls for the company to have more stringent vetting processes for their drivers. To me, the issues Uber have faced are the same with any taxi service which begs the question- is the London ban more political than factual?
The fact of the matter is that Uber is extremely successful and has revolutionised the way we get about Dar es Salaam. But has it been worth it?
Uber Faces Criticism.
Uber has had a similar response almost everywhere it goes. It is fantastically efficient, easy and cost-effective so there is plenty of feathers to be ruffled.
Uber Tanzania faces unique challenges; public transport in Dar Es Salaam is a big and competitive business. Taxi companies operate from the city centre and the drivers are struggling enough as it is for custom. More direct competition will only make the situation more desperate… and we all know how frustrating it is to be hawked constantly for a ride. Imagine owning your own taxi and life is already very hard and another driver can come and do it better, faster and cheaper- it's a game changer. Especially in Tanzania, Uber needs to make sure it isn't destroying the industry of hard-working people who rely on an income from Taxi's, bajajs, and DalaDalas. Business is cut-throat but I feel Uber needs to be responsible and the jitters are well documented.
Uber Tanzania is famed for its low fare. That is fantastic for customers but would does it mean for the driver? When all the fuel is accounted for, after Uber's 25% cut, what does that really leave for the employee? If the car gets damaged? It breaks down? It would be tough enough on a normal taxi driver's income nevermind with the dramatically reduced Uber income.
The Uber drivers are not official Uber people. They are like you and me so it won't give some comfort that the driver isn't accountable for their action. The fact is, now they are. Not only based on their own rating but their personal details, location and previous customers have all been recorded. If something were to go wrong- contact the police and Uber Tanzania. There is damning evidence for the individual to be punished.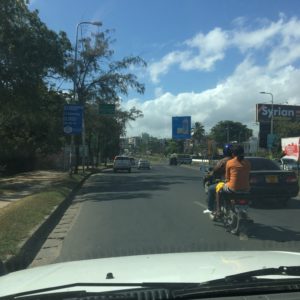 Want to Drive for Uber in Tanzania?
Driving for Uber is technically employing yourself.  As long as you have your own car, have a valid driving licence and match the criteria set by Uber Tanzania you can become a driver. What is especially good about being a driver is the freedom to control your own income. Control your hours, choose your customer and tailor your own customer journey. The responsibility is on you to make your own success.
Dar Es Salaam is getting bigger and busier so fitting your personal life around work is getting more challenging. Uber Tanzania provides the opportunity to clock on around your life, or as a part-time job. Uber brings a ton of employment opportunity with it and could help to keep provide thousands of families.
After speaking to several drivers in Dar Es Salaam, the biggest issue for starting with Uber is getting your own car. For many, buying a car to get a job is way out of the question. It is simply too expensive. I don't know if Uber Tanzania plans to do anything to support perspective drivers but it seems like this would be very beneficial- especially in the rural areas in Tanzania. It is sad to think that with all the opportunity for employment- you have to have money before you can even think about earning it.
Tanzanian Uber to Pachikonjo Beach Resort
Whether you choose to use Uber Tanzania or not, make sure you get home safe and well. Uber does bring so much opportunity for those looking for employment and as a customer. With this new business comes challenges for competitors and users alike. I personally, will be supporting the local Bajaj drivers on a short journey but if I were to be travelling for longer- Uber will be the way I would go.
Pachikonjo Beach Resort has a little more to offer- want to see what? Click here!